Comprehensive Energy Management Solutions:
EMS brings over 35 years of submetering experience in the commercial real estate market serving office, retail, and multi-tenant residential properties. We are known as the "Meter Experts" providing submeter system design, installation, and service for all meter types including water, gas, electric, steam, compressed air, and BTU meters.
From small retail centers to large mixed-use developments with central plant HVAC to be measured and billed, EMS employs a nationwide team of project managers and experienced technicians providing site surveys and installation to support your national portfolio of properties.
All the meters we install are state-of-the-art and can be read manually, via an Automated Meter Reading (AMR) system, or connected to an Advanced Metering Infrastructure. If there are existing submeters on the property, EMS can easily assume the reading and billing for these as well.
Submeters are the Cornerstone of Energy Efficiency
Submetered buildings are more likely than others to have
lower utility consumption and costs, which translate into
increased property values and lower total cost of operation.
Because submetering directly ties billings costs to actual
consumption, submeter installation typically reduces
consumption of each submetered utility 15% to 25% in
commercial buildings and by 18% to 39% in multi-tenant
residential properties.
Accordingly, commercial property owners consider successful
submetering an initial scalable investment compatible with
a range of intelligent building resource management systems,
supported by Utility Expense Management, and ultimately
incorporating Energy Procurement and Benchmarking in
support of sustainability and green initiatives.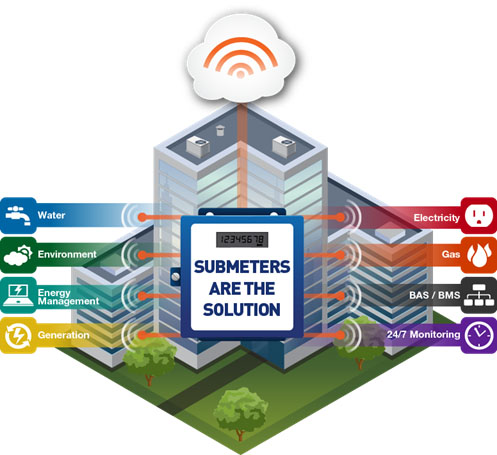 EMS Can Help You Implement Smart Energy Strategies
Submetering Allows You to Maximize, Minimize & Optimize:
Maximize Building Value
Precise tenant billing
Multiple budgeting options
Detailed procurement strategies
Minimize Energy Usage
Reduce OPEX
Increase cash flow
Enhance equipment performance
Optimize Building Intelligence
Analyze usage trends
Institute fault detection and predictive maintenance plans
Free up work force for other tasks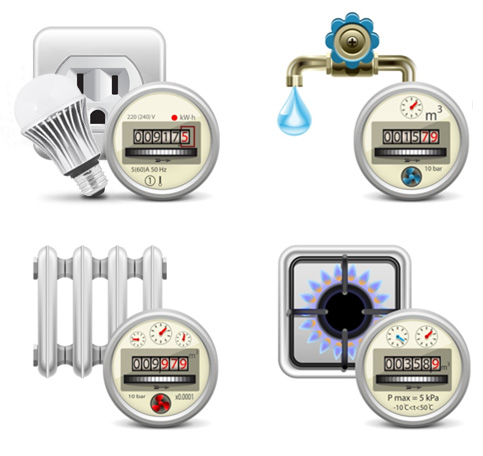 There Are Multiple Benefits to Submetering
EMS Offers Submeter Systems For Any Commercial Property: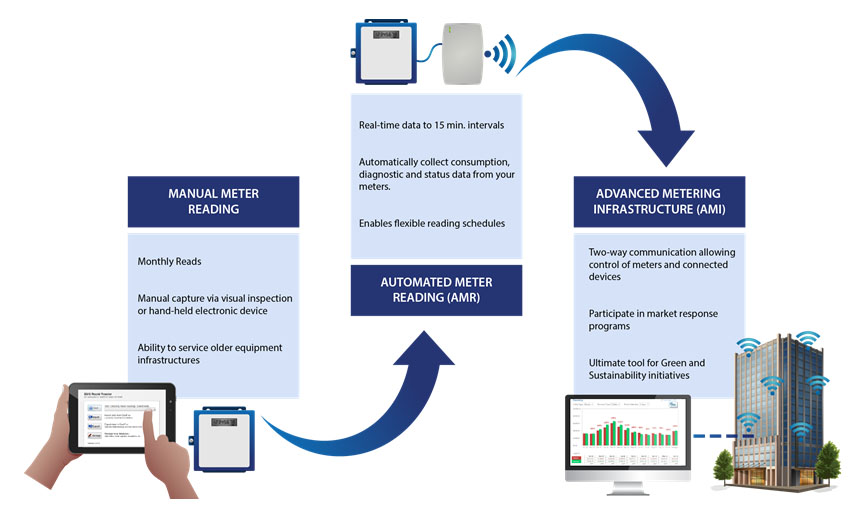 The EMS AMR System Provides Real-Time Energy Management (RTEM):
Energy metering should be fully integrated into the overall energy management system, including energy policy, energy planning, implementation, and operation. An AMR system installed by EMS supports RTEM and allows building owners and managers to acquire and properly analyze real time data that is critical to reducing utility and operating costs.

RTEM uses advanced submeters to collect data about a building and uses that data to optimize the building's energy use. With this information in hand, building owners and managers can make data-based decisions about building optimization and potential capital investments.